After finishing my bachelors in Electronics & Communication engineering in 2011, I started travelling across the length and breadth of India with my camera. It is at this point that I realised that the only career that I'd bloom while keeping me happy in the process will be in the field of creativity. I joined a design agency in 2012 as a visual designer. Over the course of my 9 year long career journey, I started taking up more challenges, having served more than 100 startups, I further extended my field of work from being just a visual designer to a product designer where I dealt with the entire spectrum of digital product design, from understanding business models, empathising consumer behaviours, solving the most complex of UX problems to designing intuitive and delightful user experiences.
Some amazing people I've worked with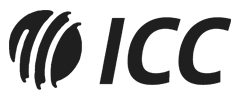 Let's talk
Got a project?
I'm a multi-disciplinary designer and creative who's excited about unique ideas and keen to help digital products and companies grow their user engagement by crafting top-notch UI/UX.